Leader Mutual - Chengdu successfully accomplished a transportation operated by a chartered flight AN-124
11-01-2021
On 30th September 2021 (one day before the China National Day), Leader Mutual - Chengdu received an urgent request from the AVIC Chengfei Civil Aircraft Co., Ltd. to provide a transportation solution including Customs declaration formality for an outbound charted flight AN-124 which scheduled to be departed on 21st October.
The extra out size (both length and width) of the goods which created problems for loading into the cargo compartment and ground transportation (width more than 6m) on apron at the airport and main roads in the urban.
Furthermore, there was a time constraint (seven-day national holiday), thus there was not much time for the preparation and co-ordination with all concerned parties/authorities for the transportation solution. As such, Leader Mutual - Chengdu organized an emergency committee solely to tackle and co-ordinate this urgent shipment project.
Eventually, the committee managed to achieve a satisfactory progress on 12th October. With the support from the Emergency & Crisis Management Centre of Chengdu Airport Group which take the lead to co-ordinate with various authorities and working partners at the airport (Customs, Airport Security, Airport Cargo Terminal…) to come up with a sophisticated transportation solution. Finally, the charted flight AN-124 departed timely on 21st October.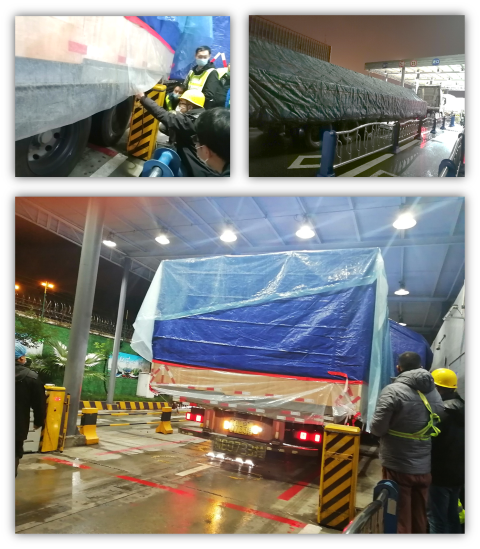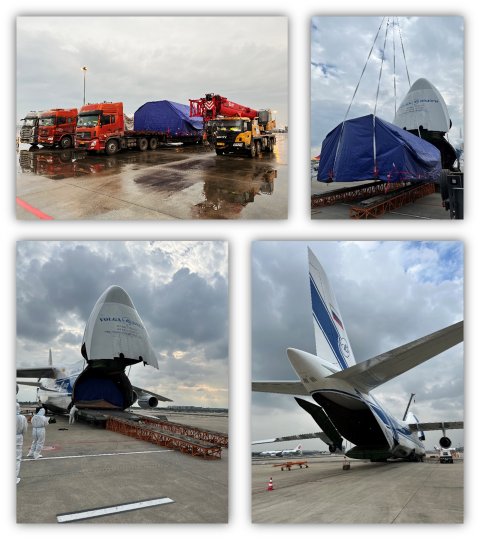 Contact Us
9/F., Po Shing Industrial Building, No. 23 Tai Yau Street, San Po Kong, Kowloon, Hong Kong
852-2350 0448
852-2350 0274